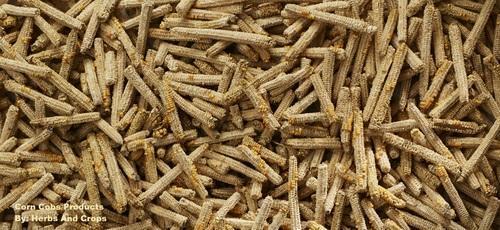 Corn Cob Grit
Product Code : 43
Product Description
Corncob Grit is an environmentally safe, smooth flowing abrasive made from the hard cob. It is used primarily as a tumbling and vibratory media to absorb dirt and oils and to dry parts, without affecting the surface of the parts. Corn cob grit is also a safe blasting media for delicate parts.
Corn cob grit is a good choice for jobs that require both an abrasive and absorbent counterpart. Oils and liquids are absorbed by the grit while at the same time the surface is being polished, finished, or deburred.
Corn cob grit is considered a soft abrasive, having a Mohs hardness rating of 4.5
Corn cob grit is free flowing and highly absorptive. These characteristics make it a great choice for feed additives and insecticides and fertilizers.
Industries we serve:
Fertilizers
Cattle Feed
Cosmetics
Abrasive
Paint & Polishing
Food Processing
See the TDS (Technical Data Sheet) for more information.

Additional Information:
Minimum Order Quantity: 500 Kilogram
Port of Dispatch: Any Port of India
Production Capacity: 10-20 tons/ month
Delivery Time: As per requirement